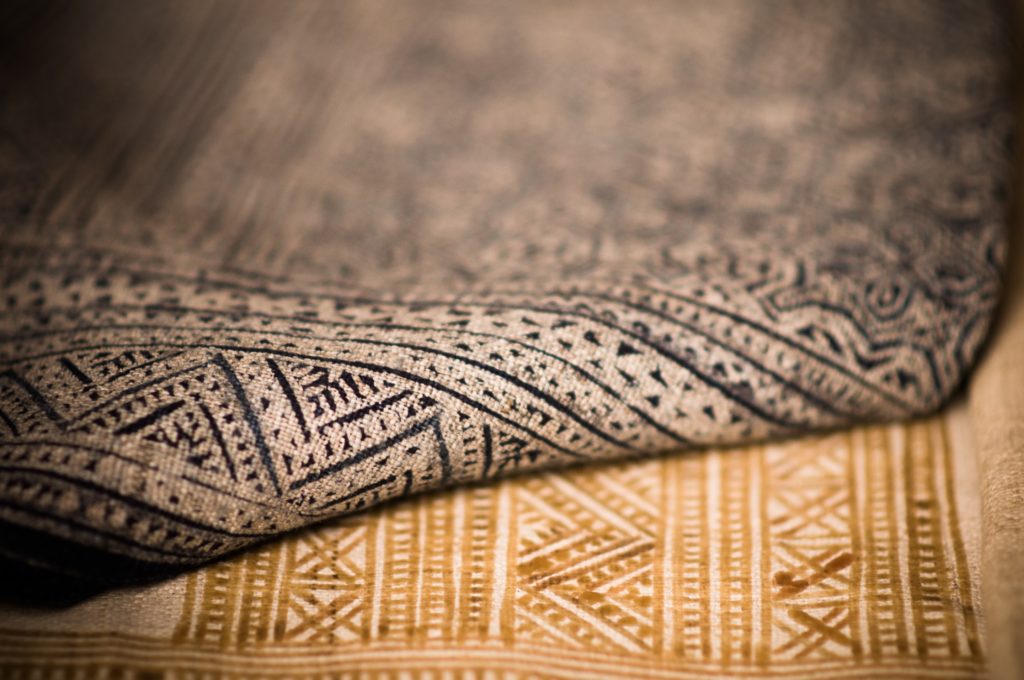 Oriental Rug Cleaning – Kernersville Rug Cleaning Plant
Rug experts agree that in-plant rug cleaning is highly recommended for proper maintenance of Orientals and other loose-laid rugs. They should not be cleaned on location like synthetic, wall-to-wall carpet for many reasons:
Rug fibers are very different from those found in residential and commercial broadloom carpet. There is far more natural fiber such as wool, cotton, silk and jute used in rugs than in broadloom carpet.
Backings are very different, as natural foundation yarns are more prominent in rugs as opposed to separate synthetic backing fabrics for tufted carpet.
Construction is different: woven constructions are most prevalent in area rugs, as opposed to tufting being the dominant construction in the broadloom market.
Cleaning technology is different due to the potential for dye migration and fiber distortion.
I-V-Lee Carpet's rug care staff is trained through the IICRC and the WoolSafe Organization and is well qualified to care for the finest to the most basic rugs from around the world. We will thoroughly and safely clean your rugs in our special, "state of the art" cleaning plant where they will receive our thorough 18-Step Cleaning System to get maximum soil and spot removal. Having your rugs cleaned in our plant allows us to give them special attention and treatment for a more thorough cleaning, controlled drying, and the use of various tools and processes that are not available on location in your home or office.
Failure to perform specialized procedures in a plant may result in permanent damage to the rugs and flooring materials under and around the rug. Incomplete soil removal may occur due to an inability to dust or adequately vacuum both sides of the rug. It is recommended that any rug as well as carpet exposed to heavy traffic, be cleaned at least annually.
I-V-Lee Carpet is fully bonded, licensed and insured and has been cleaning fine furnishings in the Kernersville area for more than 15 years.
---
I-V-Lee Carpet's 18 Step Oriental Rug Cleaning Process
Step 1: Initial Inspection upon Pick-Up or Drop-Off
During our initial inspection we will determine as much as we possibly can about the type of rug and inherent characteristics and conditions that may affect cleaning. A company representative will come to your home to transport your rugs or you may drop off "Cash and Carry" rugs at our facility and save the handling fee. Our handling fee is based on the number and size of rugs we transport with a minimum of $50.00. We carefully tag the rug at this time to avoid any mix-up while the rug is in I-V-Lee Carpet's possession.


Step 2: Pre-Inspection and Photo Documentation
Every rug is thoroughly pre-inspected and photo documented front, back and sides to determine and identify if there are pre-existing conditions, which could potentially affect the cleaning process. We will carefully document these conditions to help determine the best method of safely yet effectively cleaning your rug. You will be contacted by our rug cleaning expert prior to cleaning to discuss your rug's condition. Once we get your authorization to proceed, we guarantee to give you expertise and workmanship consistent with industry standards of care combined with results that may be limited by the conditions and cleaning situation we encounter.


Step 3: Pre-vacuuming
Your rug is carefully pre-vacuumed with a Carpet and Rug Institute (CRI)-approved commercial vacuum to remove surface hair, dander, lint and other insoluble dry soil.


Step 4: Dusting
Woven rugs, especially hand-knotted wool pile rugs hide substantially more dry soil than wall-to-wall carpet. Studies performed by the Eureka Company found that a 9 x 12 rug could hold as much as 87 pounds of particulate soil. We use a variety of techniques to 'dust' the rug. Gently beating (like Grandma used to do), the rug from the backside with a specialized machine allows soils to sift downward and out of the pile. This is the most important step in cleaning any rug, as dry particle soil can cut the rug's delicate fibers and cause premature wear. Following dusting, the rug's face is vacuumed once again to remove fine particles left on the surface.


Step 5: Color fastness test as appropriate.
One of the worst situations that can occur during rug cleaning is dye migration or bleeding. Since most fine rugs are made of wool or silk which is dyed with acid dyes, dye migration is always a concern. We will perform a prolonged colorfastness test to determine which cleaning method to employ to avoid potential color migration problems while achieving the most effective cleaning results.


Step 6: Pre-spotting
Any potentially difficult spots will be pre-treated with special solutions to increase chances of removal.


Step 7: Pre-Conditioning
Most area rugs are made with natural fibers. All of the cleaning agents we apply to your rug have been tested by the WoolSafe Organization (www.woolsafeusa.org). Pre-conditioning your rug prior to cleaning allows the soil to be thoroughly dissolved and emulsified prior to the actual cleaning process.


Step 8: Fringe Pre-treatment
The fringe is also pre-treated with a specialty fringe cleaner for maximum soil removal.


Step 9: Agitation for Chemical Distribution and More Effective Cleaning
Our rug experts will evaluate your rug to choose the best cleaning procedure possible for maximum soil removal based on fiber content, delicacy and colorfastness. These methods may range from minimum moisture to complete submersion cleaning.


Step 10: Rinse or Flush
Depending on the type of rug, soils will be thoroughly rinsed from your rug with extraction equipment or flushed with a specialized wand in a rug bath designed especially for area rugs and Orientals.


Step 11: Forced Air Drying
After soil removal, the rug may be dried flat on our specialty rug drying platform or hung to dry on our rug tower in a climate controlled environment. Inadequate or incomplete drying or wet cleaning on-location could cause prolonged drying, texture change, cellulosic browning, dye migration, mold growth, dimensional change, and/or dry rot.


Step 12: Additional Fringe Cleaning or Correction
Some rugs require additional fringe cleaning or correction after the initial cleaning. We have special procedures and solutions to restore the original color to the fringe. We never use chlorine bleach which causes degradation and permanent damage to the foundation fiber.


Step 13: Grooming and Final Vacuuming
When the rug is dry, it is groomed in the direction of the pile with a soft bristle brush made for specialty rugs. A final vacuuming will remove loose fibers and dry soil that may have surfaced during the drying process.


Step 14: Application of Fabric Protection
Fluorochemical protectors resist particle soiling as well as water and oil-based stains. Application of fabric protectors can enhance the performance of your rug and help keep it clean longer. Since fluorochemical coatings may be worn off over time by traffic and maintenance (e.g., vacuuming), they should be reapplied after a period of use and following professional cleaning.


Step 15: Post Inspection
Our cleaning specialist will give the rug a final inspection and release it for pick-up or delivery.


Step 16: Roll and Secure
We will carefully wrap them with non-stick plastic tape for ease in handling prior to delivery. Or, if they are to be stored, we offer Tyvek® wrap for maximum protection during storage. Tyvek® wrap allows the rug to breathe while protecting it against moisture, dust and insects. For short term storage we offer acid free Kraft paper wrapping.


Step 17: Customer Pick-up or I-V-Lee Carpet Delivery
Upon delivery, we will re-lay the rug for you as long as you have secured your breakables and the area is clear of all large furniture.


Step 18: Rug Underlay or Pad
Not only will rug pads bring comfort and cushion to your rugs, but they'll also add durability to make them last longer. You can even protect your floors underneath with padding that prevents color transfer and staining.

Rug pads create a safer environment by reducing the wrinkles and slippage of your area rug, which also makes it easier to vacuum. Whether you need a rug pad for a hard surface or carpet, we have the selection for you. I-V-Lee Carpet offers three different types of quality rug pads. One is for use under Oriental or pile rugs, a second for flat weaves and a third for use with rugs laid over carpet. Pre-cut or custom cut sizes are available.

Other specialty services include:
Urine decontamination
Minor rug repair
Blocking or re-stretching
Color correction
Moth deterrent
Deodorization
Tea wash application
Hand tufted rug backing removal and replacement
---
How to Care for your Area Rugs

Rotation – To ensure even wear, your rug should be rotated once a year. Depending on the traffic, the rotation may vary from six months to two years.
• Vacuuming – Oriental rugs, like most carpeting, should be vacuumed on a regular basis to remove dirt and restore life to the fibers. Be sure not to vacuum the fringe with your beater bar. Use the end of a vacuum hose from a canister vacuum.
• Padding – A quality pad used under your rug helps protect it from dirt, wear and slippage.
Spot and Spill Procedures
• Make sure that you safely and immediately clean up spots and spills before they set.
• First, soak up the excess liquid by blotting with a clean absorbent material. Do not brush or rub the stain.
• Then spot clean with a mild detergent-white vinegar-water solution. Do not over wet.
• Rinse area thoroughly with a mixture of 6 parts water to one part white distilled vinegar. Avoid wetting the rug's backing.
• Blot dry until most of the moisture has been absorbed.
• Allow to air dry. A fan or cool hair dryer can be used to hasten the drying process.
• For stains that do not come out using these methods, ask our cleaning specialists
---
I-V-Lee Carpet Cleaning's FREE Rug Pick-Up and Delivery Program

Pick-up and delivery is FREE if the rugs are already rolled up and ready to go. However, if you need I-V-Lee Carpet Cleaning technicians to move furniture and prepare the rugs for transport and re-delivery, there will be a fee based on how many rugs and size of rugs.